It's no secret that velvet is having a major moment right now, but we wanted to delve into this trend a bit more so you get the biggest bang for your buck, and don't get bit by the trend bug. We first posted about velvet in February 2013, but it has taken a few years to really catch on and show up in more mainstream designs. With the resurgence of all things 90's- including velvet dresses and velvet scrunchies- we are starting to see box stores offer affordable velvet options which brings down the sometimes astornmical cost of a piece of furniture draped in this lux fabric.
Take this living room- I mean, swoon, right? But the sofa costs well over $3000 CAD! Thankfully there are some really stunning velvet pieces available now so you can dip your toe into this oh-so-pretty trend without breaking the bank. Check out our favourite steals:
We love this velvet sofa from Structube, it's clean lines and low profile give a fresh and modern take on the trend- and at $900 CAD it's a real bargain!
An accent chair is the perfect way to add in a piece with character that doesn't take up too much room! But, this one from MADE is a little prciey for our changing tastes, at $1100 CAD.
Enter Structube, to the rescue, again! These chairs have a durable velvet and come in a myriad of fun colours, and at $200 CAD each they are much more reasonable.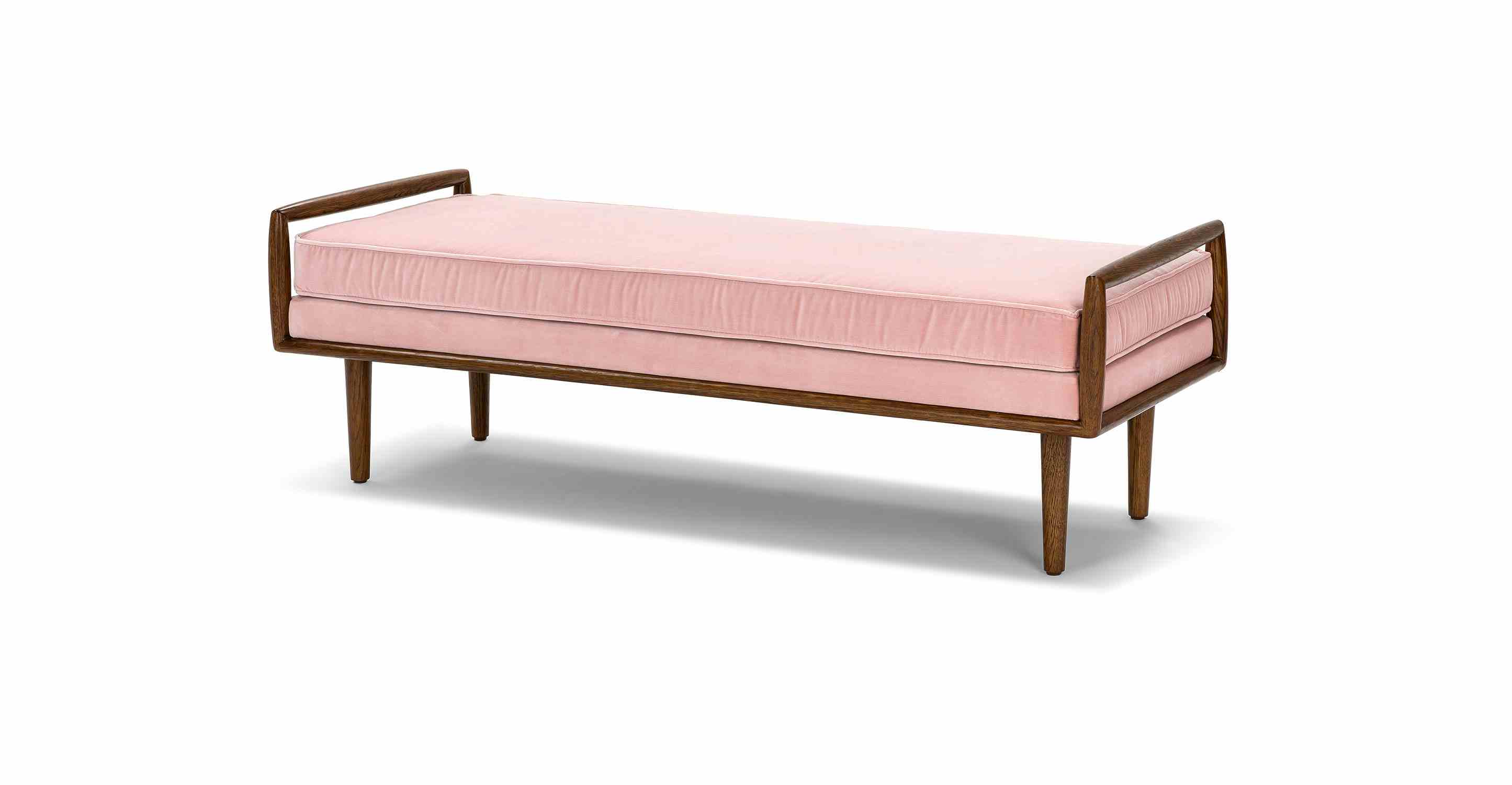 A chic bench is the perfect item to inject some personality into a space, but at over $1000 CAD it might make you a little trigger shy.
Enter this boho chic daybed cushion from Urban Outfitters, at only $180 CAD it is a cheap and cheery way to add some pizzaz to your daybed.
We love velvet, we really do. But the thing with trends is that they come… and then they go. Velvet comes back in waves and we think it will be here to stay for a bit- but if not- rest assured that you don't have to invest half a years salary to deck out your pad in the latest lux!